Seven years ago I began a blog, soundslikewish, posting World War Two photos inherited from my father. Later, when I had small successes in literary translation, I needed and wanted to tell the world about them and my blog was the ideal soapbox to stand on. The books I translate look like this: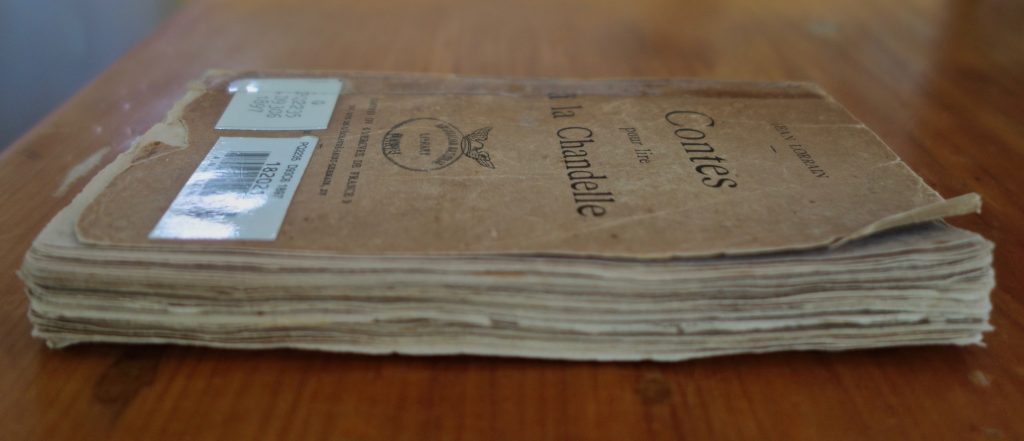 About my translating life
Two cities have led me to the enormously pleasurable pastime of translating French literature: Brisbane – where I was born in the 1950s and where I spent the first 37 years of my life – and Canberra where I now live.
In the first days of high school I had to choose between German and French, the study of a foreign language being compulsory then (it isn't now). My father was an unhealthy war veteran, and his father was an unhealthy war veteran. Two world wars in which it was us against the Germans. My family had suffered long because of it all. I chose French.
First came the influence, then came the love. Absolute infatuation. The sounds, the lightness, the form the mouth takes with each word, the music, the history, the stories. At Queensland University I chose French again, but my studies were cut short by child-bearing. Years passed and I moved to Canberra where I started again, this time at the Australian National University. I was shunted into the Art history degree but have never regretted it since a compulsory element was the study of a European language. I chose French. Again. Still in love after all those years. In the undergraduate degree I had a taste of translation, a paragraph here and there. But it was the Masters degree that allowed me to indulge my love of French and France and literature.
It's a unique source of joy to translate a great story into my mother tongue, to share it with readers who never knew it existed. My particular affinity is with 19th-century literature, perhaps as a result of the first adult novel I ever read, Charlotte Brontë's Jane Eyre. Since then I've read a mass of Victorian novels and short stories, including translations. Today I still lean towards them.
But for the Masters degree I was nudged in the direction of reading and translating New Caledonian literature, and I didn't resist. The Australian state of Queensland and the French territory of New Caledonia are geographically and historically close, divided by a language and a couple of hours of Pacific Ocean. Climate, topography, colonisation by white Europeans and its effects on indigenous populations: all of this is depicted by New Caledonian writers. It's familiar to me, and all I have to do is create an English version. Claudine Jacques is one of my favourites. I'm enjoying introducing her writing to the world and thereby introducing this small Pacific territory to readers.
Now I translate a little every day and I tutor a little every day, helping migrants to get their mouths around English. In my spare time I research my family's history, which to my delight allows me to delve into the lives of 19th-century migrants.
***