My translation of Jean Lorrain's little book, Stories to Read by Candlelight, will be published in the next few months by Odyssey Books, a small independent publisher run by an Australian in New Zealand!
The stories will stay with you long after reading. I first read them in Lorrain's 1897 collection, Contes pour lire à la chandelle. Most of the stories were later published individually in Parisian illustrated journals like La Revue illustrée. There are eight stories in the collection, but I'll give you a taste with just three of the old illustrations.
There's 'Madame Gorgibus', teased by town bullies.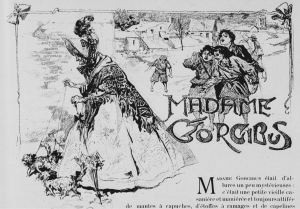 And there's 'Queen Maritorne' who reigns over the bellies of gluttons.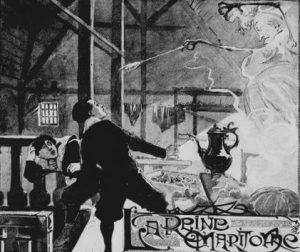 'Useless Virtue' is a sad story of a man on a lifelong quest to find and kill his father.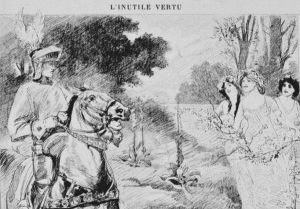 Several of my translations of Jean Lorrain's stories have been published in American journals over the past few years, but now the whole collection of Stories to Read by Candlelight is going to be together in one volume. And I'm especially looking forward to seeing the proofs, because Odyssey Books ('where books are an adventure') has offered to illustrate my English translation.
I'll be writing a post about it here as soon as it's on the market!
*