I've been practising recording my own work, that is, my translated stories, with the goal of publishing them as a marketing strategy. Here's a recording where I read from 'The Lydian' of 1882, originally by Théodore de Banville:
My translated story was published in 2018 in the online journal Black Sun Lit. You can read it for free here.
And in case you're wondering, The Lydian (in this story) was a statue of Queen Omphale, queen of Lydia in Greek mythology. The author was no doubt inspired by one of the many statues in Europe of the beautiful queen wearing the lion skin she took from Hercules and bearing his knobbly club. A number of them have been created over the last 2,000 years, but here's one that's comparatively recent, from the 18th century. It's the work of Joseph Anton Weinmüller and can be seen in the Schönbrunn Garden in Austria.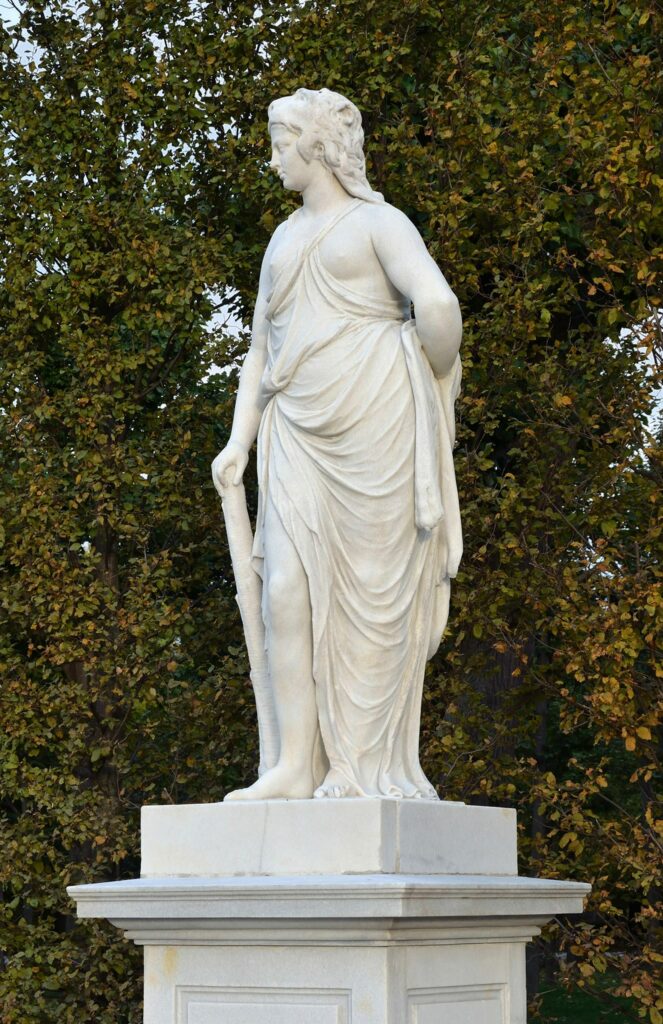 *