Needing to make a connection between the world's readers and my published works, I'm wondering how I can do this and keep myself in the background, attracting attention to the books and not to myself.
Presently I'm learning how to market my book, Stories to Read by Candlelight, published in September last year. Of course, the moment it was released I did start writing about this new addition to translated literature. As a result, information abounds online: you can find it here on this blog, on Facebook, on Twitter, on Tumblr, and on literary translation forums. The book's illustrator, Erin-Claire Barrow, also promoted it on her own social media. Then I paid a promotions guy to get reviews, positive for the most part, and the reviewers posted their thoughts on Amazon and Goodreads.
Now, the result of all this work has not been spectacular.
My task today is to find ways to market the book without paying, because the money's all been spent… According to Emily Harstone who writes for Authors Publish magazine, there are nine ways to promote one's writing for free. She's very sceptical about most of the paid marketing options, and recommends these nine free ways of attracting attention to one's creation. (I've tried six of them.)
1. Submit to literary journals – tick, countless times.
2. Have a website or blog – tick, you're reading it.
3. Use Facebook – tick.
4. Promote other writers' work – tick.
5. Be a part of your local writing community – cross. I did try this once but the other writers had intimidatingly vast experience and weren't interested in translation.
6. Go to open mics – cross. Sends shivers up my spine.
7. Join an online writing community – tick. Did this a few years ago and found it very helpful to read the feedback from other contributors. Different from the local face-to-face group.
8. Start a writing group – cross. It's for would-be novelists, not translators.
9. Join Instagram or Tumblr or Twitter – tick, tick, tick (tried all three, gave up on all three)
Having tried most of the above suggestions, I'm now going to try attracting attention to my little book by bringing it to life. I've begun with a few mock-ups which I made on mockupshots.com.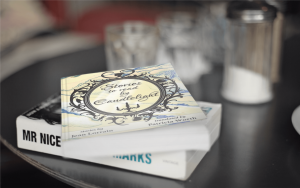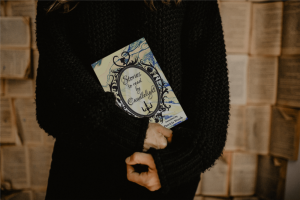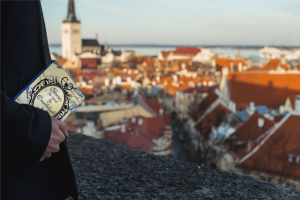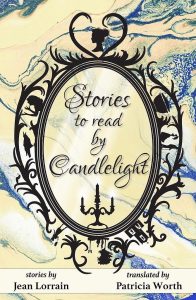 My plan begins with the animated cover. Josh, a software engineer (my son…), has done brilliant work on the figures round the frame.
The plan also involves producing an animated trailer with Josh's generous help. It's all about attracting attention. To the book. And if the attention-seeking trailer leads to sales, it will be worth it.
Meanwhile, the book is available in many bookshops, virtual and physical. It's available from the publisher, Odyssey Books; also at the National Library of Australia bookshop NLA Bookshop; Harry Hartog Bookseller; Amazon; books2read and booktopia.
*