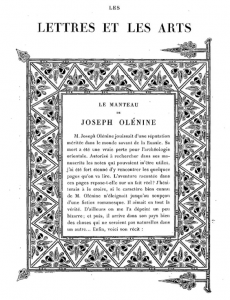 My translation of Eugène-Melchior de Vogüé's story 'Le Manteau de Joseph Olénine' – Joseph Olenin's Coat – has been republished today by Bewildering Stories.
Back in 2016 it was published in a print journal, The Cossack Review, which unfortunately is now defunct. I'm very grateful to the editor of Bewildering Stories for giving it a new life.
To give you a taste I'll post some of the original illustrations in the July 1886 edition of Les Lettres et les arts, with matching excerpts.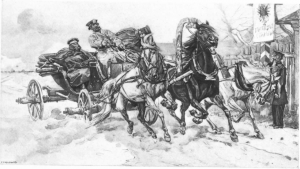 At the post-house in Tashan — one of those poor hamlets lost in the gorse bushes of a pond, and called Khoutres in Little Russia — I was torn away from my reading by the voice of my friend Stepan Ivanovitch, the post master, who made me come into his house for a glass of tea.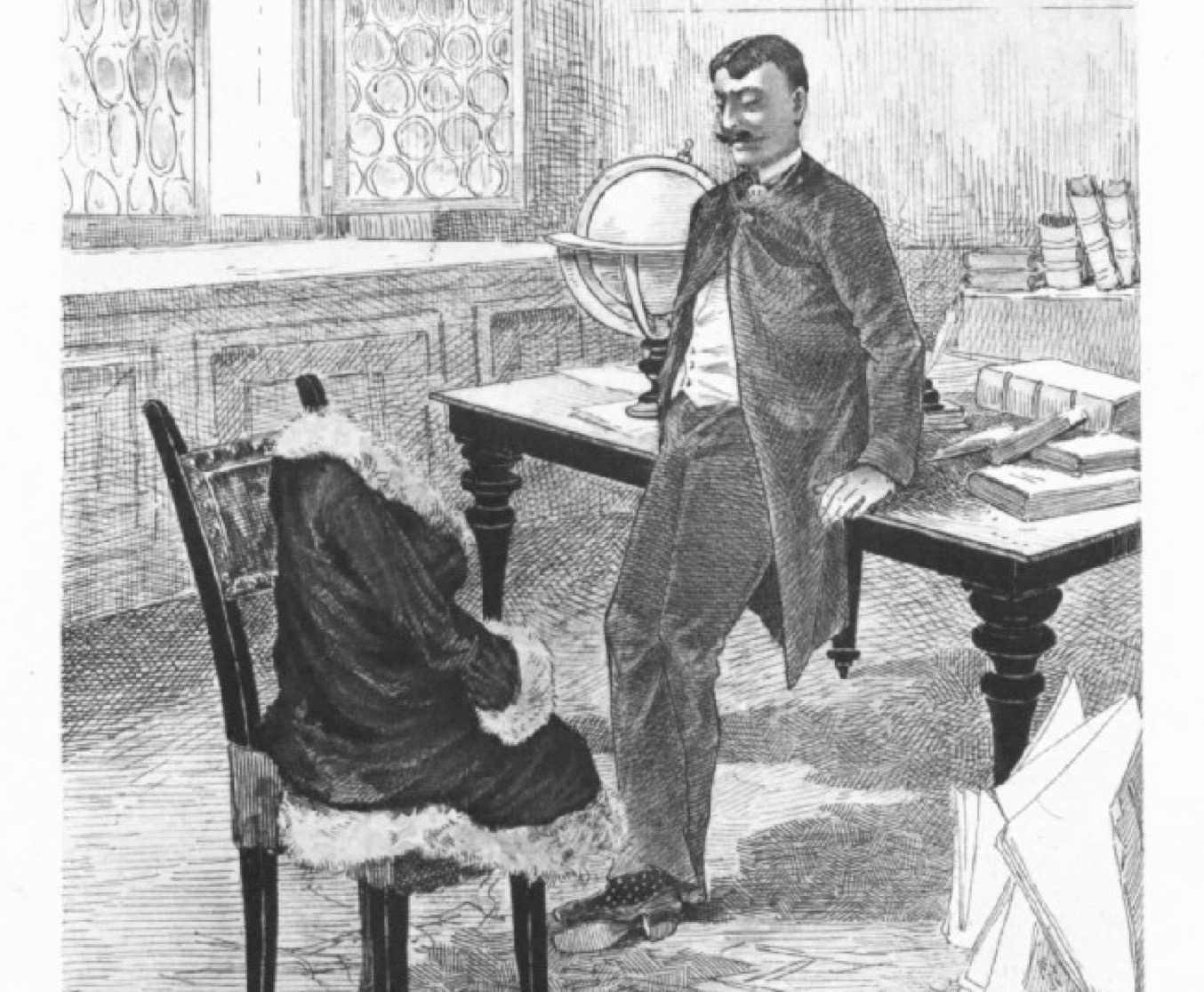 Each time I approached the desk, my eyes would meet the polonaise; she was lying on the sofa in the half-light of the lamp, with the sort of fantastic, life-like demeanor that long-worn garments have of an evening. Sometimes she seemed to be stirring, sitting up.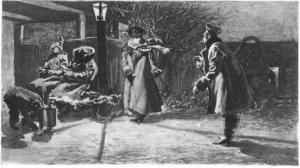 Into the lighted space came a woman's two small feet emerging from a long men's coat. My eyes lingered on the coat: it was mine, my old fox-fur pelisse!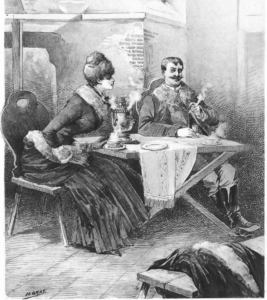 She asked the servant for some tea; by the accent of the first Russian words she spoke, I recognized she was Polish, a Polonaise. Everything about her betrayed this particularly formidable family in the female species: the electric gaze, the poisonous perfume, the serpentine suppleness, the unconscious provocativeness of every bit of frippery from her heels to the very last curl of her hair.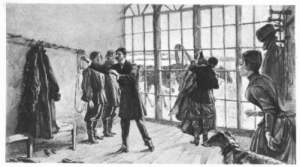 I ran to the dear object and covered it with furtive kisses. The countess, who was spying on me, appeared in a doorway, laughing earnestly.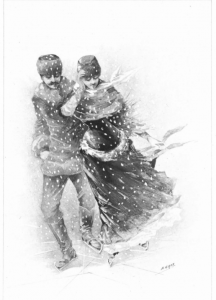 I followed her onto the ponds where she would take her pleasure at skating. When she stumbled as she raced along, I was behind her, trembling with fear that in some fall or other my treasure would be torn; I was ready to catch it in my arms and save it.
***
Hop over to Bewildering Stories to read it all. You'll be pleased you did! The editor has also included a challenge question: In Eugène-Melchior de Vogüé's Joseph Olenin's Coat, is Olenin's coat fetish ever resolved to his and the Countess' mutual satisfaction?
Please let me know if you have an answer!
*