When a journal publishes your work, it's very encouraging, it's a fuel injection that powers a writer onwards and upwards. But when a journal re-publishes your work in its anthology it's a reward that's almost as good as being paid. I've recently had two journals choose my translated stories to publish for the second time this year.
First One. A few weeks ago I received welcome news from Sunspot Lit that my translation of Claudine Jacques' story, 'Other People's Land', which had been published earlier this year digitally, was included in their first ever annual print edition. Unfortunately, though I'm a contributor, I have to buy a copy and pay for international postage, and the two costs combined are prohibitive. I trust the story looks great printed on paper, but I'll never see it for myself. I hope readers are as touched by this New Caledonian story as I was.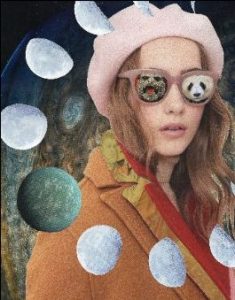 Second One. And then, today, I was advised that my translation of Eugène-Melchior de Vogüé's longish tale, 'Joseph Olenin's Coat', was selected by the editors of Bewildering Stories as one of the serials to be included in their 'Quarterly Review'. It's a great story about a lonely Ukrainian, written by a Frenchman. Here are a few lines from the journal's web page explaining the selection method:
The Quarterly Reviews are not a contest or competition; they are a special poll. And there are no quotas: anything — from everything to nothing — may qualify in any genre. They answer a practical question: "If a friend asked you to recommend something outstanding from the past quarter of Bewildering Stories, what are your favorites? What would you choose?"
This selection of stories is freely available on their Quarterly Review page of editors' choices.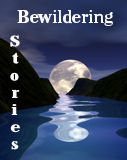 These two extra appearances of my translations are a form of reward for hard unpaid work. Thank you to all the editors and reviewers who chose my stories.
***